La información y la inscripción en español

Informations et inscription en français

нформация и регистрация на русском языке

Informacje i rejestracja po Polsku

למידע והרשמה בעברית

نظرة-عامة-المشروع-العربية


Almost 85% of the 1464 sections have been assigned to stitchers in 22 countries.  The vast majority of these panels have been completed, and we are working on strategies for assembly and exhibition.  
New stitchers are still welcome.  If you have already stitched, please be an ambassador to engage participants particularly in Europe, Africa and South America.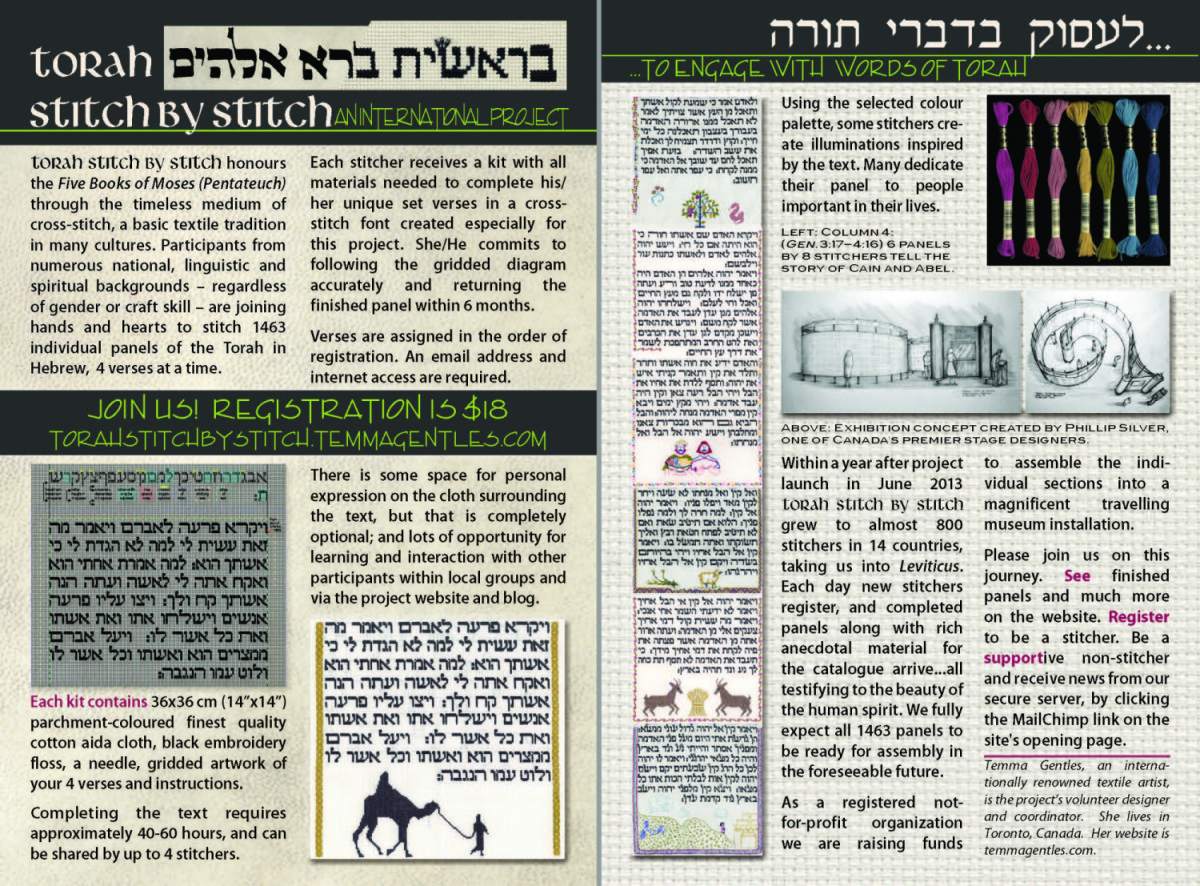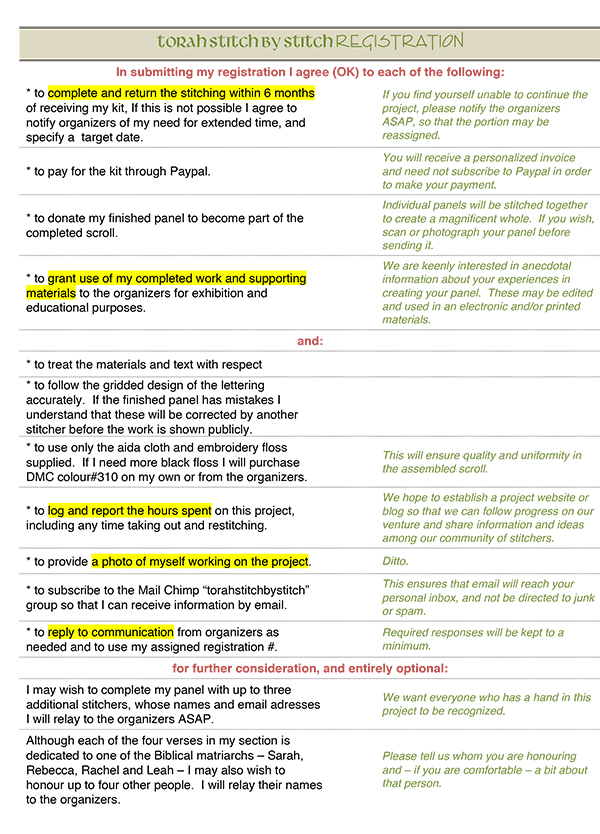 To register for the project, follow these steps:
1. Download the TORAH STITCH BY STITCH REGISTRATION form.
2. Fill it in and email it to "torahstitchbystitch@gmail.com". We will acknowledge receipt of your application.
3. Subscribe to the "torahstitchbystitch" group on MailChimp so that you can receive secure emails and newsletters from project organizers when necessary.
4. You will receive a personalized invoice from PayPal for $18 + applicable tax and postage. You need not have a PayPal account in order to pay this invoice.
5. After payment is received your kit will be on its way shortly.
And then . . .
Keep a copy of your registration and check off the commitments you have fulfilled.
They are important to our ability to catalogue and present the project . . . and a source of important and wonderful information.
Please ensure that the project achieves its potential to reach scholarly and prestigious exhibition venues.