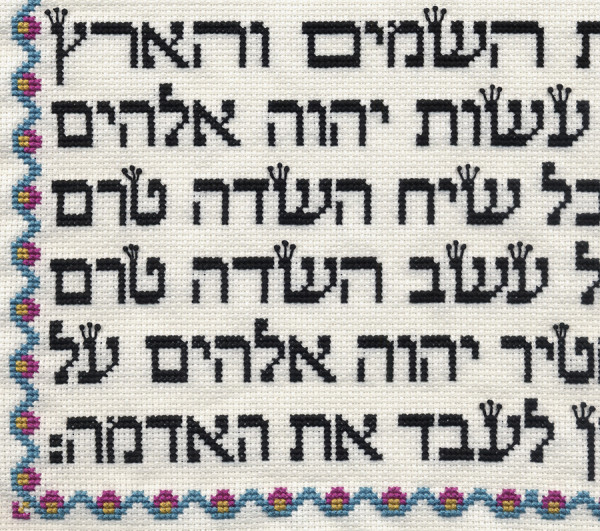 Ellen. one of our very accomplished stitchers in Ottawa (Canada) suggests that using 2 strands of floss for the taggim (instead of the 3 strands used for the lettering) is easier to work and achieves a lighter look, more in keeping with the style of scribal crowns.
Click this link for more on scribal taggim
Click this link for Mary Corbet's free  tutorial on pistil stitch.