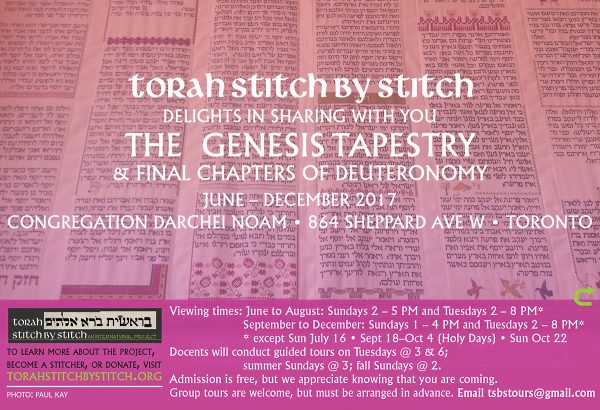 Our docents are amazing! Toronto is beautiful especially in summer and autumn.
We hope you will see this magnificent exhibition of the longest book of the Torah (Pentateuch) and to hear more about the project and our plans for showing the whole Torah as well as sections of the Gospels in Greek and the Qu'ran in Arabic in several museums internationally.
Contact us at tsbstours@gmail.com to arrange customized tours.
Please circulate this news to your personal contacts and community.  Click here to download a press release.