We are humbled that so many visitors attended the exhibit – some from great distances – and engaged so profoundly with the work.
Our amazing docents conducted 3  guided tours each week for 7 months and significantly enhanced visitors' insights.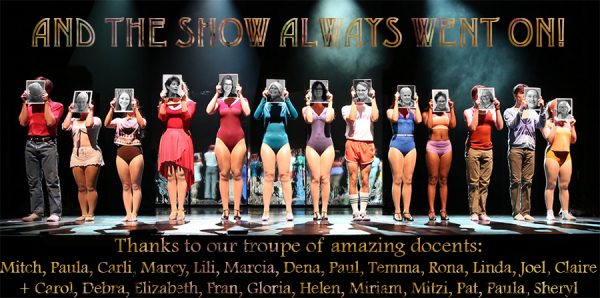 Each visitor was uniquely significant, but two stitchers – Jeanette Orantes and her daughter Rebeca – made an especially remarkable journey both from Christianity to Judaism and then from Guatemala to Toronto. Read their story.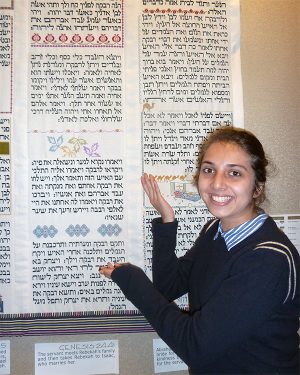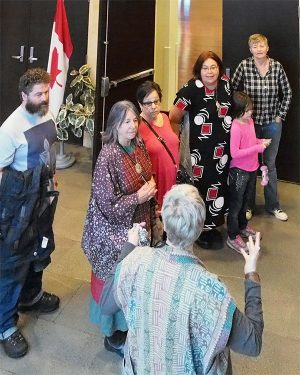 And the busload from London . . . And non-stitchers and non-Jews who are now helping us . . . And the group of Indigenous artists and attorneys from Haida Gwaii who are bringing the project their community . . . We are truly blessed!
We are now assembling Exodus and still hopeful that our plans for showing the whole Torah as well as sections of the Gospels in Greek and the Qu'ran in Arabic in several museums internationally will come to fruition.