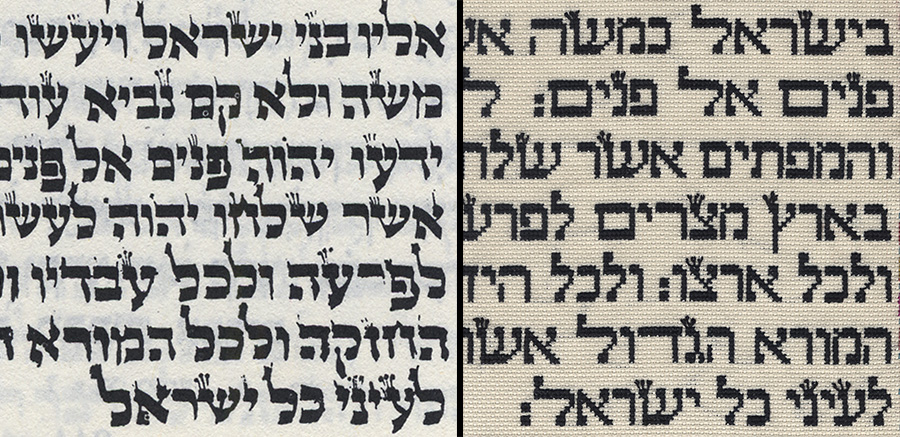 According to Midrashic commentaries, "When Moses ascended to the heavens [to receive the Torah] he found the Holy One…sitting and binding crowns to letters. Moses enquired: 'Master of the World, who is holding you back from giving the Torah just as it is?'"
The interpretation is that the words of Torah are complete in themselves without embellishment; and that if a scribe proceeds to inscribe the taggim/crowns (s)he may do them after a section is completed or while writing the specified letters.
These principles hold true for our embroidered Torah as well. Taggim are optional calligraphic flourishes that may be done as you go or after completing your 4 verses.
Although your instruction sheet suggests pistil stitch, Colonial knots are a fine alternative to French knots. Even a simple loop will do, as you see in my sample above. Eve suggests a page from the website of Mary Corbet on the two knots.