Your log is important to the project's success in reaching prestigious exhibition venues and informing scholarship. Please keep track of your time as well as anecdotal thoughts and experiences that you are willing to share.
Two of the stitchers have done a stellar job . . . although you should not feel pressured to raise their barre. Barb has kept project logs for many years. Karen insists she is being thorough mainly for purposes of family archiving.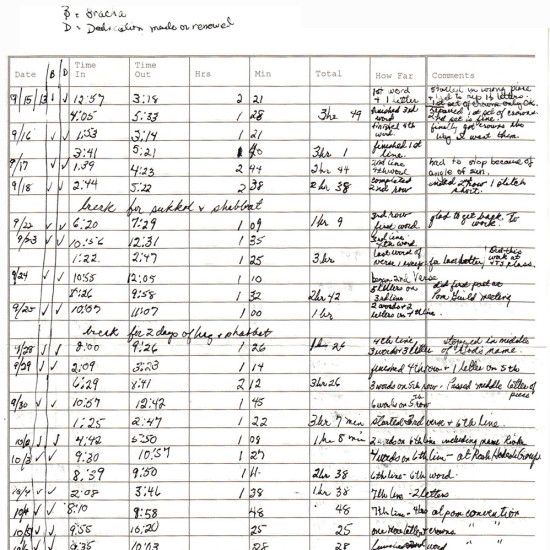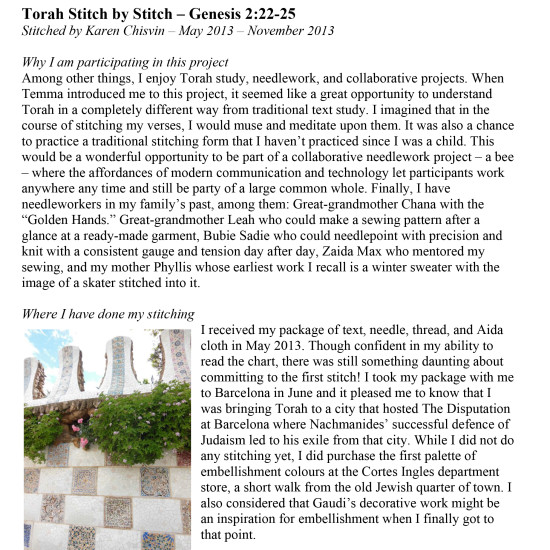 To download a time log template, click here
To read Karen's complete anecdotal log, click here.
Photos: 
We receive requests from publications (community, congregational, international glossies) for images of stitchers working on their panels. Please don't worry about your hair or makeup or cleaning up your house. Vogue and Architectural Digest haven't approached us . . . yet.
Please send a digital photo that is focussed and good resolution (at least 240 dpi and 100 px in the shortest dimension). You may submit this at any time. Don't worry about photographing your own panel, since it will be scanned and composed professionally.